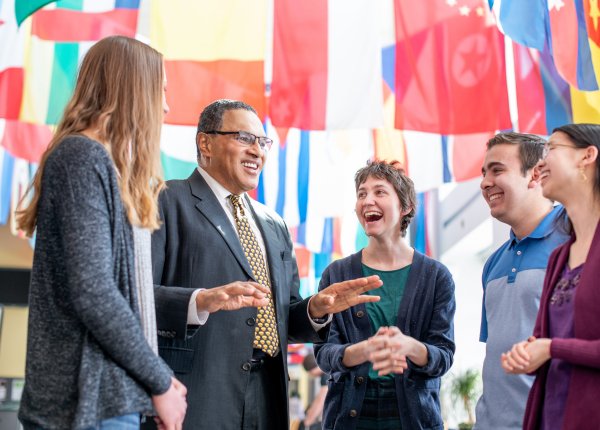 Success Is Never Final
How do you define transformational leadership? At UMBC, it means living the vision to welcome and support students from all backgrounds. Nurturing new generations of leaders who advance knowledge, economic prosperity, and social justice. And building a legacy that will empower our work for years to come.
During his years at UMBC, President Freeman Hrabowski has taught us what it means to be a leader. He has raised the national profile of our university, guiding us through the challenges and milestones that have made us who we are. He has inspired us all to become our best selves, and he has set the bar for university leadership across the country.
After more than three decades of selfless service, Dr. Hrabowski has announced his plans to retire and officially begin a new stage in UMBC's history. His legacy is all of us, and how he has empowered us to continue transforming UMBC in the years to come.

A Message from Freeman A. Hrabowski, III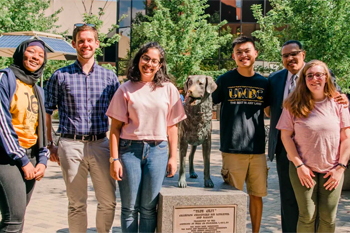 "We're all co-creating UMBC. We all have both the opportunity and the responsibility to create the UMBC that we want to see together."
Tirzah Khan '21
Information Systems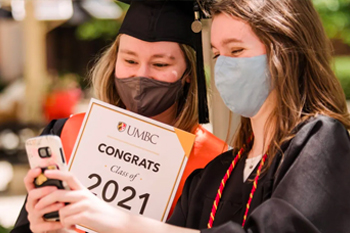 "UMBC is unique, creative, and diverse. There's something in each of us that others can learn from and be inspired by."
Katie Poteet '21
Global Studies and Political Science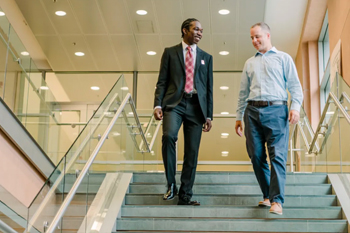 "The Meyerhoff Scholars Program gave me this idea that you can really make a change in your life. You can be whoever you want to be."
Jordan Troutman '21,
Computer Science and Mathematics