Video Highlights
Watch a full playlist of inauguration speeches
Leading Boldly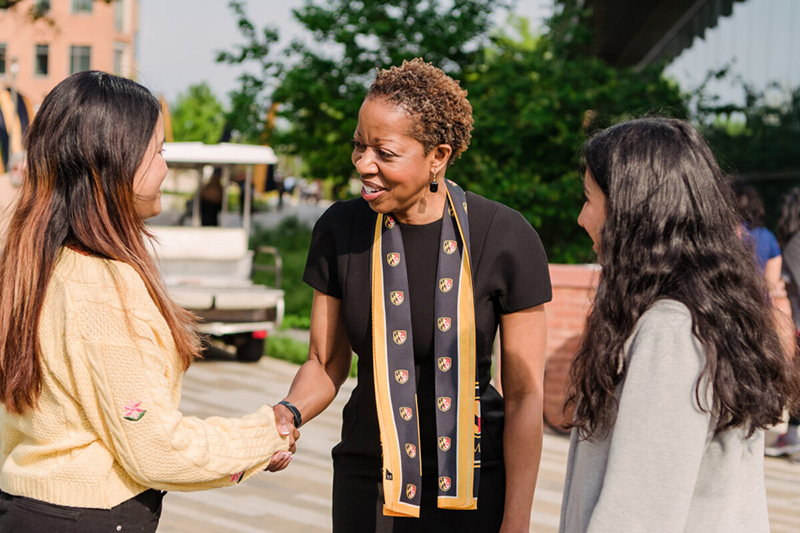 Surrounded by lush displays of Maryland's black and gold flower, black-eyed Susans, and state and campus leaders at her investiture ceremony, President Valerie Sheares Ashby made a promise to the campus community and beyond.
"We look at our students as if we are looking at our own children. And so, I say to you, students: By our words and through our actions, we want you to feel that you belong and know that you are welcomed."
Read "Leading Boldly" at UMBC Magazine
Photo Highlights
Click on the right-hand arrow to advance the photo slideshow.
Inauguration Media Coverage