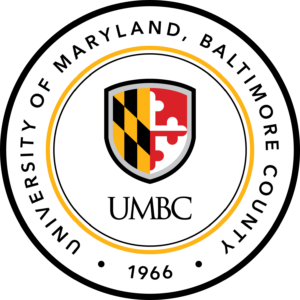 The Inauguration of
Valerie Sheares Ashby
Given at the Investiture Ceremony on Thursday, April 27, 2023
Thank you to Janice Jackson and the Jubilee Singers for that inspiring performance!
Governor Moore, thank you for your kind remarks. We are honored to have you with us today. I had the pleasure of attending your inauguration in January, and so much of what you said resonated with me. Maryland can be bold. Maryland can lead. And we will not leave anyone behind. 
This is a special moment in both of our stories and UMBC is ready to partner with you as we model what it means to be both inclusive and excellent. 
Delegate Chang, and County Executive Olszewski: I thank you for joining us, and we welcome you and all the elected officials and government leaders who have joined us. Thank you for your support of higher education and, specifically, for your investment in UMBC.
To the University System of Maryland Board of Regents, Board Chair Gooden, and Chancellor Perman: Thank you for entrusting me with the extraordinary privilege of leading this institution. To my fellow system presidents, I am grateful for your warm and generous welcome and the pleasure of joining you in advancing Maryland's truly outstanding public higher education system.
To the people of Baltimore County—particularly our neighbors in Arbutus and Catonsville—and the City of Baltimore:  I am so thrilled to have found a home in this vibrant, beautiful region that is as southern in its hospitality as it is fierce in its pride of place and people.
To Susan McDonough, Brian Frazee, and our shared governance leaders: I thank you for your important roles and leadership, not only in today's ceremony, but also in your work for and with UMBC every day.
To those here in the arena and those watching remotely—those among our campus community of students, staff, and faculty, and our global communities of alumni, families, and friends: I am grateful that you chose to be a part of this ceremony, which is about this entire community, not a single person. And I want to say thank you and honor the contributions of all who worked to plan this inauguration.
I do want to share some more personal thanks, as well. To Dr. Henry Frierson, my first academic mentor, the person who saw in me a professor, then prepared and guided me into graduate school. To Dr. Joseph DeSimone, my PhD advisor, who did everything in his power to prepare me for the career of a lifetime. And to Dr. Holden Thorp (Editor-in-chief of Science Journals) who spoke last evening and has guided me through administrative leadership and been wise counsel for many years. For the countless hours they have given to me, for the many doors they have opened for me, for remaining my go-to people who still see and create opportunities for me even to this day: for 40 years, 32 years, 20 years of consistent love and encouragement, I am truly grateful.
My family means the world to me…and they are present in full force today.  I would like to acknowledge the entire Sheares family. My eldest brother James, his wife, Wilma, and their children and their families…My sister Beverley, her wife, Karen, and Karen's family…My brother Bryan, my Auntie Ora (91 years young), and last but not least, my own precious children, Jada and James.  And if you are wondering if we always show up as a Sheares crowd…the answer is yes. 
There are two people who are not here physically whom I must thank for this beautiful, supportive family—for our sense of humor and joy, for our love and encouragement of each other, for our spiritual grounding, and for our commitment to excellence, education, and to the service of others: my parents, James and Shirley Sheares. My dad was a math and science teacher, a pastor and a presiding elder in the African Methodist Episcopal Church. My mother was an English teacher who loved Shakespeare and theater and who, in her vocation, started and ran a shelter for working and unhoused men in the city of Raleigh, NC, for 30 years. Recently renamed in her honor after her passing, this place was born out of a need to create what did not exist…for those who were unseen, relegated to the outskirts of mainstream society, and often forgotten.
And let me tell you, they were the proudest parents I have ever seen…obnoxiously proud, so they would have loved every ounce of today. And you would have been ready for them to go home them by now.
They would have loved our students, our values (the same way that I do), and how you have welcomed their daughter. So, on this day that honors this institution and the life-changing difference that it has made in the lives of so many, I am pleased to announce that I am establishing the James and Shirley Sheares Family Scholarship Endowment at UMBC. This will be a need-based scholarship, for undergraduate and graduate students across the disciplines. And I can hear my mother's voice saying, "Now don't be skimpy…make sure you put enough in there so that the children have what they need." Yes ma'am.
I also want to thank my friends from North Carolina: my childhood neighbors and classmates from Clayton, my dear friends from Durham, my cherished UNC Chapel Hill family—who also raised me as an undergraduate and as a graduate student—and my more recent, deeply loved Duke friends who are here today. There are very few people who can say that they love UNC and Duke…and I count myself among those who love and have received love from both. I also want to acknowledge my newest friends in Maryland and my Bethel AME church family: my pastor, in absentia, and his wife, Rev. Sheri Smith Clayborn, and Maurette Brown Clark, whose love and ministry have welcomed, sustained, and expanded my life over the last year. 
All of these people, places, and institutions have given me a set of core values that I treasure. Because of them, I believe that education can change individual lives and families for generations to come, that true excellence can never be achieved without diversity, that leadership requires courage, and that every day that I am given the opportunity to encourage, support, uplift, or learn something is a good day. 

And finally, I honor those who helped build this institution. I acknowledge all of the leaders who preceded me (Albin O. Kuhn; Calvin B.T. Lee, Louis Kaplan; and Michael Hooker). But I want to pay special tribute to the leader who guided, grew, and imagined UMBC for 30 of its 56 years: President Emeritus Freeman Hrabowski. What Freeman did to create the UMBC we all know and love today; to lift up its mission and challenge all of higher education to follow UMBC's lead in advancing diversity, equity and inclusion; to champion this community and continue to strive for innovation and progress; to honor its people every year, every week, every day of his tenure…is nothing short of amazing. And it is pure joy and a great privilege for me to serve UMBC and to work each day to carry on this extraordinary legacy. I will tell you that when we realized that our schedules were not going to work for him to be here today, we were very sad…But in true Freeman style, he said to relay that he was out representing UMBC.  I'll share one quick Freeman story (we all have them). I met Freeman for the first time a decade ago.  I was sitting at the table in his office, and about 30 minutes into our conversation, he said to me, "You are going to be a president one day." Now at the time, I was a professor of organic chemistry, had not served as department chair, had not served as dean…so when I sat at that same table 10 years later with him as he enjoyed every second of his prediction like a proud father, I have to tell you that was special! To Freeman and to his wife, Jackie, I am truly grateful! 
Please stand and join me in thanking them!
As you might expect with an inauguration address, I am going to spend some time imagining our future and all that we will accomplish together. But first I want to reflect on the journey that UMBC has taken already. Because it is in that journey that we see everything we need to know about what we value, why it matters, and just what we can accomplish when we set our minds to something.
UMBC's JOURNEY
This beautiful community was born out of vigorous debate over the best way to meet the needs of the growing number of Marylanders heading to college in the 1960s. What type of institution should it be? Where should it be located? What would it be called? After more than a decade of commissions and reports, the University of Maryland, Baltimore County was born with a groundbreaking (upon the land of the Piscataway and Susquehannock peoples) on January 25, 1965, and an official opening on September 19, 1966. We owe a debt of gratitude to all those who helped launch this institution, especially the first four classes of UMBC students—we call them "the Founding Four," —who took a chance on a burgeoning institution. They are now proud alumni who are publishing an inspiring book on their time here at UMBC, which they shared with me yesterday. 
And as I reflect on UMBC's journey, there is so much to celebrate:
We have modeled for the world what inclusive excellence means for our students and how to achieve it.

The Meyerhoff Scholars Program (and an array of scholar training programs) have led UMBC to be the country's #1 producer of Black undergraduates who go on to earn doctorates in the life sciences, math, and computer sciences combined. We are also the nation's leading producer of Black undergraduates who go on to earn the combined MD/PhD, with Harvard being second.

We are recognized nationally for the quality of our undergraduate teaching and as one of the most innovative universities in the U.S.

UMBC is leading groundbreaking research throughout the humanities, social sciences, natural and mathematical sciences, and engineering and computing, and nurturing creative achievement in myriad artistic fields.

We are defined by our extraordinary community, which was ranked as a top place to work again in 2022.

Our alumni are making their mark in all fields—locally and globally—

From Speaker of the Maryland House of Delegates Adrienne Jones to Kizzmekia Corbett, whose work led to the development of the Moderna vaccine for COVID-19, and so many more.

With more than 70% of our graduates living and working in the state, including right here in Baltimore County with County Executive Johnny O, UMBC is helping to advance the Baltimore region and the State of Maryland.
And we are not done. In the words of our previous leader, "Success in never final." UMBC possesses a willingness to continue to question the status quo, to consider the world's ever-changing challenges and circumstances—and to innovate to serve our students!
In that spirit, this spring, our community came together in a series of campus conversations called UMBC BOLD—sessions that laid the groundwork for the strategic planning we will take up in the fall. These were deeply engaging discussions—with more than 1,000 attendees—about our bold aspirations for the undergraduate and graduate student experience, the research enterprise, economic development, community engagement, and more. I would like to pause and acknowledge the honorary co-chairs of this effort: Speaker Adrienne Jones and Board of Visitors Chair Alan Wilson. I would also like to thank the co-chairs of the effort: Professors Vandana Janeja and Michelle Scott, and Vice President of Institutional Advancement Greg Simmons, as well as the 26 faculty, staff, student, and alumni leaders who facilitated 22 listening sessions online and in person. Throughout these conversations, again and again, I heard this community elevate and affirm the values that unite us.
These values live in UMBC's vision statement, which was developed over a number of years by this community before I arrived.  A vision is, by definition, aspirational. And I can say that this bold, clear statement has inspired me since the very first time I read it, and it still gets me every single time.
It is printed on the inside cover of your inauguration program. I invite you read it with me and think about the core values it articulates and how we will rise to achieve this vision in the years ahead.
Our UMBC community redefines excellence in higher education through an inclusive culture that connects innovative teaching and learning, research across disciplines, and civic engagement. We will advance knowledge, economic prosperity, and social justice by welcoming and inspiring inquisitive minds from all backgrounds.
INCLUSIVE EXCELLENCE
What a statement! That's a reason to come to work every day!
While there are many measures and rankings in higher education, here we are BOLD enough to say not only do we refuse to deem ourselves excellent unless we do it through an inclusive culture; we are stating that true excellence is impossible without it!
Years ago, I saw this powerful truth at work in my science. I can hear my PhD advisor (Joe's) voice repeatedly saying to me, "We learn the most from the people with whom we have the least in common." And he was not just talking about interdisciplinarity, but literally, about the fact that where I was born, those people who raised me, their histories, their view of the world, and my own life experiences determine how I see and approach problems—even scientific ones.  And so, by extension, diverse teams of people will approach the same problem from multiple perspectives—not just because one is a historian and the other is a computer scientist, but because of who they are. As the problems of this world become ever more challenging (climate change, inequality, global food insecurity, threats to democracy, and the unintended consequences of technological advances), and as human relationships become more complex, we absolutely need diverse minds and perspectives addressing these problems. And they must have learned to appreciate each other's differences while discovering their common humanity.
So, as I walk across our campus and see our students from every corner of the state and the world not just enrolled together, but building meaningful friendships, working together, socializing together, serving the community together, supporting each other, appreciating differences and practicing common humanity, I am hopeful and inspired! This is UMBC, and this is how we have long been working to make the world a better place!

Looking to the future, our challenge is to ensure that inclusive excellence permeates our institution in every decision, every investment, at every level, consistently. To get there, we will take the time to clarify and illuminate what inclusive excellence means today and what it will mean in the future.
This is critical, particularly when the discourse in some places in our country has pitted diversity and inclusion against excellence—as disconnected from competitiveness and innovation rather than integral to them. It is especially critical at this moment, as higher education awaits legal decisions that are likely to disrupt our proven approaches to advancing diversity, equity, and inclusion. Those national contexts stand in stark contrast to the longstanding support of education and the understanding of inclusive excellence that our leaders in local and state government in Maryland have shown. For their support and commitment to all of our students, faculty, and staff, I am profoundly grateful.
STUDENT SUCCESS
Our vision statement also lifts up innovative teaching and learning, which happen both inside and outside the classroom, and are, inherently, about the promises we make to our students and the responsibility we feel as a community "whose goal, first and last, is to provide all Marylanders, all of our learners, the opportunity to succeed." 
UMBC has long been a leader in providing this opportunity for students. And it has been a place that welcomes inquisitive minds from all backgrounds—a place known for its "nerd chic," where it is cool to be smart and safe to be you.
We look at our students as if we are looking at our own children. And so, I say to you, students: By our words and through our actions, we want you to feel that you belong and know that you are welcomed.
When you struggle, we want to provide you with the academic, mental health and well-being resources you need, in the time and manner you need them.
If you are neurodiverse or have a disability, we want the full range of opportunities at UMBC not only to be available, but to be accessible in a way that shows that we thought about you before you arrived. 
And if you are the first in your family to go to college or pursue a graduate degree, We want to provide you with the guidance to demystify this world and welcome you into it. 
We want to remove barriers to entry to this life-changing path and keep roadblocks—financial and otherwise—from deterring you from success.
And we want you to connect deeply with the community in which you live and work—to seek ways to genuinely and authentically contribute to its well-being…to enjoy giving more than receiving, and to cultivate the special joy that is only found in service to others. 
We want you to be inspired and challenged by your experience AND to emerge whole, with your resilience and confidence strengthened, with an assurance that you can change the world.
Looking to the future, our challenge at UMBC—and our privilege—is to consider the whole student—and all the factors that impact success inside and outside of the classroom. We will coordinate academic, financial, and mental-health/well-being services and communicate seamlessly, so that all students may know through our preparation, spaces, and programs not only that we considered them, but that we were expecting them.
RESEARCH
Now to something else near and dear to my heart: Research.
Last year, UMBC ascended to the nation's highest level of research activity, achieving the Carnegie Classification of a Research 1 institution. This designation, shared by fewer than 150 other institutions nationally, is an acknowledgement of years of research growth, strength, and excellence across the disciplines.
Our research excellence was again on display yesterday during the Community Engaged Scholarship symposium. 
All of this work demonstrated and reinforced key principles on which we will remain focused as we continue to grow our research enterprise and its impact on the world.
The first is that teaching and research go hand in hand. Academic research is always enhanced by the engagement of students. And teaching at its best is always informed by and infused with research.
The second principle is that scholarship in the arts, humanities, and social science are at the heart of the research enterprise. Science, technology, engineering, and math are important drivers of innovation…and alone they will not improve the human condition.  We need deep understanding of and collaboration among the arts, humanities, social sciences and STEM!
The third principle is that research and inclusive excellence are not in opposition. 
Even as I make this statement, consider this: While climate change is a global issue, fewer than 10% of PhD recipients and faculty in the environmental sciences are people of color. As the challenges of ethics and unintentional consequences of technology loom large, only 20% of undergraduate computer science degrees in the U.S. go to women. When poverty and wealth disparities are more evident every day, fewer than 12% of PhDs in economics are awarded to underrepresented minorities. 
Those statistics should lead us all to question: Whose ideas are not being heard? Whose environments, neighborhoods, and communities are not being considered? What talent are we leaving untapped and underutilized?
For decades, UMBC has been a national leader in addressing this great divide for undergraduate students, most famously through the Meyerhoff Scholars Program.  And we have made strides with creative programs and initiatives that address faculty and graduate student diversity.
Looking to the future, our challenge is to ensure that our graduate students, faculty, and staff across each and every one of our disciplines represent the communities that we serve locally and globally.
This is one of the most intransigent problems in academia. I believe we can set an example for the nation, just as we have in the past. We will strategically grow our research enterprise in ways that build upon our interdisciplinary and transdisciplinary strengths and create a convergence of talent, effort, and individuals from all walks of life. In doing so, we will become a unique research university and a destination for graduate students, faculty, and staff who are seeking a welcoming, vibrant, creative, diverse research environment. This is the work that we will do together.
CIVIC ENGAGEMENT
Finally, I cannot say how grateful I am that this institution has as a core value civic engagement. That UMBC has been recognized by the Carnegie Foundation with its Community Engagement Classification is an acknowledgment of the deep, longstanding commitment and bond between campus and community.
We believe in the power of shared humanness and the possibility of collective agency.  And we take seriously the responsibility of being in community—and of being in service to the community. 
It's why more than 300 UMBC students from our Sherman Reach Together Tutoring Program devoted more than 10,000 hours to tutoring 3rd and 5th graders from Lakeland, Westport, Arundel, and Cherry Hill elementary schools to address the decline in math scores during COVID. 
It is why our CHOICE program serves 800 youth annually and more than 30,000 since its inception in 1989 to promote positive outcomes for youth and families across central Maryland and to reduce the school to prison pipeline. 
And it's why our Center for Democracy and Civic engagement works in so many ways to help individuals and groups develop the knowledge, skills, and perspectives needed to contribute to a thriving democracy.
We understand that civic engagement is not about people to be studied or tasks to be completed from a distance. It is about developing cultural and global humility, empathy, and grace, and fostering authentic connection and sustained commitment. We are developing lifelong learners who will have a lifelong practice of service and civic engagement. 
This work is not abstract or theoretical. It's concrete and tangible.
When I think about civic engagement, place matters. Why are we here…literally here…in this community, in this city? Our location, debated as it was in 1966, today deeply informs our institutional responsibility as citizens and as neighbors and as a public institution.
From the 7th floor of the library, where I have been spending a lot of time these last several months, I see in the foreground our campus and our students, faculty, and staff; then the edge of campus into Arbutus and Catonsville; and then I have this magnificent view of the Baltimore skyline. I think this view tells me something about the people with whom our lives are connected in both proximity and purpose. 
Looking to the future, our challenge—and our distinct opportunity—is to deepen our collaborations with area residents, alumni, industry partners, government officials, and peers in higher education to advance civic engagement and a thriving innovation ecosystem and to create healthier communities in our neighborhood, across Maryland, and beyond. Our lives are indeed connected, and I already love and am committed to everything that I see from that window.
RESOURCES
Our ambition for the future is BOLD, like UMBC itself. This ambition, and our shared vision, will require resolve, relationships, and resources.
We will strengthen key relationships with our neighbors, especially as we imagine the future of our Spring Grove campus, and with government leaders as we continue our work together on some of the biggest challenges in the state.

We will expand our partnerships with area schools and community colleges to enroll and graduate even more Marylanders in the years to come.

We will enhance collaboration with USM institutions to further leverage our individual strengths.

We will expand and create new relationships with those outside of our state who share our aspirations and values. 

And we will seek increased philanthropy and new streams of revenue to invest in our future and build momentum in achieving our vision. Those resources will allow us to welcome a diverse community and support them with the resources they need to succeed. This includes creating and maintaining the infrastructure to fuel a thriving Research 1 institution and spur its impact locally and globally.
After 9 months as your president, I am even more inspired by what I have seen, heard, and learned, and I am even more committed to the challenge. The vision is real, not just words on a page. And I know we can achieve it.  I know it because I have seen what UMBC has already accomplished, and because I know the power of this community.
I'll end where I started. My parents would be so proud today because they love their daughter…but they would be even prouder that UMBC embodies the values that they instilled in me. What a gift!
Thank you for the honor and joy of serving as your president. I am truly grateful to be a part of this beloved community.