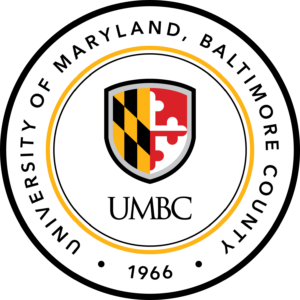 The Inauguration of
Valerie Sheares Ashby
We welcome anyone in our community to join us for us for one or more of these special events in honor of our presidential inauguration.
Contact inauguration@umbc.edu for questions.
Tuesday, April 18, 2023
UMBC at The Universities of Shady Grove Reception
5:00 – 6:30 p.m., USG Campus – Biomedical Sciences and Engineering Facility Atrium
(9631 Gudelsky Drive, Rockville, MD 20850)
All Shady Grove students, faculty, staff, and partners are invited to a special inauguration reception with President Sheares Ashby.
---
Friday, April 21, 2023
Student Kick Off: Quadmania Campus Talent Showcase
7 – 10 p.m., Commons Quad & Terrace
UMBC's Student Events Board is thrilled to honor President Sheares Ashby with an evening student talent showcase. Come watch performances by our uniquely talented students, including music, dance, spoken word, and more.
All are welcome. No RSVP is required.
---
Monday, April 24, 2023
Graduate Student Lunch
12 – 2 p.m., University Center Ballroom
All graduate students and graduate assistants are invited to an informal inauguration week lunch with the president to celebrate and honor their critical role in creating new knowledge, mentoring undergraduates, and contributing in myriad ways to the UMBC community.
---
Tuesday, April 25, 2023
Our UMBC: Faculty & Staff Reception
3 – 5 p.m., University Center Ballroom
In recognition of their innumerable contributions to UMBC, all faculty and staff are invited to a special inauguration week reception. Please join President Sheares Ashby for food, drinks, music, and camaraderie.
President Sheares Ashby will deliver brief remarks and engage in a Q&A with members of the UMBC presidential search committee.
---
Wednesday, April 26, 2023
Faculty Salon: Community-Engaged Scholarship
Noon – 1 p.m., University Center Room 312
Join us to celebrate the role of faculty as scholars, researchers, and teachers, as well as our distinction as a Carnegie-classified community-engaged institution. President Sheares Ashby will host a lunch featuring remarks from faculty members across the disciplines whose scholarship is community-based:
Kate Drabinski, principal lecturer of gender, women's, and sexuality studies
Lynn Cazabon, professor of visual arts
Felipe A. Filomeno, associate professor of political science and global studies
Belay Demoz, professor of physics
Ian Stockwell, associate professor of information systems
---
Thursday, April 27, 2023
Investiture Ceremony
1 p.m., Chesapeake Employers Insurance Arena
The University System of Maryland Board of Regents invites the UMBC community to the formal installation of Valerie Sheares Ashby. This historic event marks the beginning of UMBC's next chapter of redefining excellence in higher education through an inclusive culture.
A presidential inauguration is a historic occasion in the life of a university and an opportunity to reflect on its shared mission and values. A longstanding tradition throughout academia, it is the formal induction of a new leader and a celebration of the new president's installation. At the investiture, the University System of Maryland formally endows the president with the powers of the office.
The event is open to both our on-campus and off-campus community, including all students, faculty, staff, alumni, friends, partners, families, and neighbors.
Tickets are required but free.  Please contact inauguration@umbc.edu for accessibility requests or questions.
All are welcome to join us for this event. UMBC community members who wish to march in the procession should RSVP here. The deadline to order regalia is April 9. Learn more about the procession in our FAQ.
---
Thursday, April 27, 2023
Campus Celebration
2:30 – 5 p.m., Commons Quad
All are welcome at this celebration following the installation of our new president. There will be games, delicious treats from local businesses, and plenty of joyful UMBC spirit.