To the UMBC Community:
As you know, UMBC President Freeman Hrabowski yesterday announced his intention to retire following the 2021–22 academic year. As you also know, it's impossible to overstate Dr. Hrabowski's influence on UMBC and on you—its students, faculty, staff, and alumni.
Over an incredible 34 years at UMBC—30 of them as president—Dr. Hrabowski has led your university to national and international acclaim. UMBC is widely considered one of the country's most innovative universities and is consistently ranked among the top colleges nationwide for undergraduate teaching. Your six-year graduation rate has climbed nearly 14 points in only a decade. Just this year, UMBC was asked to join the University Innovation Alliance, whose 11 select member institutions are dedicated to increasing the number and diversity of U.S. college graduates.
In fact, it's UMBC's commitment to the achievement of every student, and its work in cultivating a diverse corps of scholars and leaders, that has marked your university as one of the most respected (and emulated) pioneers in American higher education. Among baccalaureate institutions, UMBC is the nation's top producer of Black graduates who go on to earn a PhD in the natural sciences and engineering; the top producer of Black students who earn an MD/PhD degree; the top producer of Black students who earn doctorates in math, computer science, and the life sciences. That success has its roots in the Meyerhoff Scholars Program, which has set the standard for preparing underrepresented students for advanced STEM degrees, and whose principles have been applied to disciplines across academia.
Under Dr. Hrabowski's leadership, the university's R&D expenditures have grown more than eightfold to $84 million annually, ranking UMBC among the country's top 100 public universities in federal research funding. Your graduate programs in public policy, psychology, statistics, physics, computer science, chemistry, fine arts, and more are regarded as some of the nation's best.
And the Community Engagement Classification you earned from the Carnegie Foundation proves your fidelity—your devotion—to your public purpose: It marks you as an institution that invests its time, assets, and expertise in strengthening communities and dismantling the barriers to opportunity that have calcified over time.
Of course, Dr. Hrabowski is central to these successes. With three decades of leadership at UMBC, his name is virtually synonymous with the university's. And he has long been a fixture on the national stage, talking about UMBC's culture of inclusive excellence, sharing what the university and its students have achieved, and showing fellow leaders how to replicate your success.
And yet in The Empowered University, Dr. Hrabowski writes that it isn't about him; it's about "us"—it's about what's possible when students, faculty, staff, and administrators work together to continually improve an organization's culture, climate, and outcomes, and sustain a tradition of achievement. This commitment to collaborative leadership is every bit as important to the university's story as Dr. Hrabowski is. His legacy—for UMBC, for the University System, for Maryland as a whole—is the people who will continue his pioneering work and hold fast to his conviction that "success is never final."
The USM Board of Regents will soon launch a national search for UMBC's next president. Regent Michelle Gourdine will chair the UMBC President Search and Screening Committee, and the committee itself will reflect the UMBC community, with representation among students, faculty, staff, alumni, and university stakeholders. National executive search firm Isaacson Miller will facilitate the work of the committee, whose members will screen and interview presidential candidates and submit for the Board of Regents' consideration a short list of those best-suited for the job.
It's deeply gratifying to me that UMBC has such a strong culture of collaborative leadership and is so deeply dedicated to shared governance. To honor that commitment, I'll host a town hall on campus, open to everyone, on Friday, Sept. 17, so that I can hear the kind of background and experience—the character, qualities, and perspectives—that you want in your next leader. More information on the town hall will come soon. In addition to the town hall, I plan to meet with leaders of the Student Government Association, Graduate Student Association, Faculty Senate, Professional Staff Senate, Nonexempt Staff Senate, and the President's Council.
You are welcome to nominate individuals to serve on the search committee by emailing umbc-presidential-search@usmd.edu. Please include the name, university affiliation, and email address of suggested search committee members. The nomination deadline is Monday, Sept. 20.
You may also engage the search committee once it's been appointed. Use this link to nominate an outstanding individual you'd like to be considered as UMBC's next leader, as well as take a short survey to provide input on what you believe should be the leadership qualities and priorities of the incoming president.
Without question, it will be difficult to say goodbye to President Hrabowski, difficult to replace him. His commitment and compassion, his national stature, his unique ability to inspire and to inspire excellence—all have earned him influence that's deeply felt. But I look forward to working with Regent Gourdine, with the search committee, and, of course, with the UMBC community to install a president as devoted to the university as Freeman Hrabowski, as dedicated to its mission and its people, and as capable of leading UMBC to even greater prominence.
Sincerely,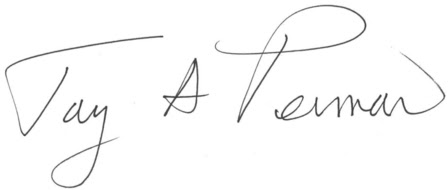 Jay A. Perman
Chancellor