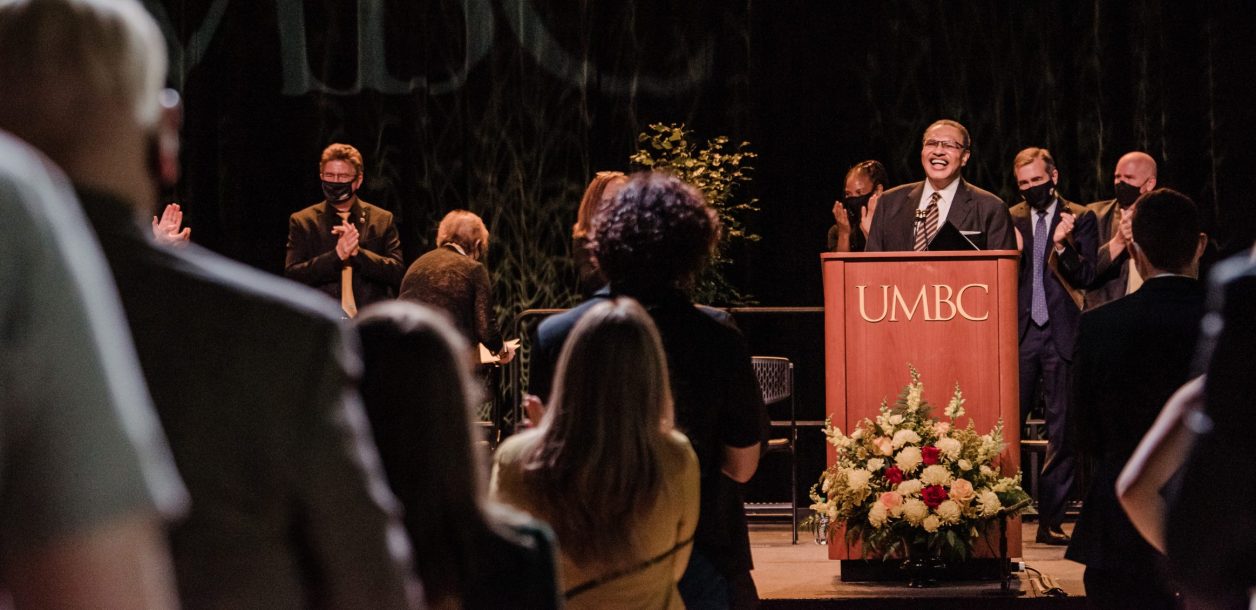 In August 2021, UMBC President Freeman Hrabowski announced his intention to retire at the end of the 2021-2022 academic year. Here's how media across the country are talking about Dr. Hrabowski's transformational leadership and how he has reflected on the past three decades, in profiles and interviews.
From the Baltimore Sun:
"We have made the most progress in showing the nation that we can educate a racially and ethnically diverse student body and prepare them for leadership," Hrabowski said. "We are what America wants to become."
"UMBC's Freeman Hrabowski, who turned school into a model for producing minority scientists and engineers, to retire in 2022"
From the Washington Post:
​​"I don't think I've ever met a person who so powerfully inspires excellence," said Jay Perman, chancellor of the University System of Maryland, which oversees UMBC and 11 other public institutions. "And that's exactly what his legacy is — a commitment to inclusive excellence that lives on in UMBC, its students, faculty, staff and alumni."
"Longtime UMBC president, who turned school into top producer of Black scientists and engineers, to retire"
From Inside Higher Ed:
"​​Educators must focus on creating an environment in which it is great to be loving learning. I was in tears when the UMBC [basketball] team was able to be victorious over UVA — which is a wonderful university with a much bigger endowment than we have. The reporters were asking [players], 'What are you going to do now after the game?' And they said, 'I have to go back to my room and study for a test.' Another said, with tears in his eyes, 'We stand on the shoulders of our chess team.'" —Freeman Hrabowski
"You can come from the working class and become the very best": Q&A with UMBC President Freeman Hrabowski
From Future U:
"This is a story about investing in students and their success…Freeman takes the success of each student seriously," said Jeff Selingo, higher education writer and Future U co-host. "The talent is there," Pres. Hrabowski shared. "I'm talking about inclusive excellence. This is what UMBC has worked to do. We are taking middle class kids and making them the very best in the world. […] Every student has a story. I'm constantly saying to people, 'Know the stories.'"
"The three decade university president"
Select additional stories:
Header image by Marlayna Demond '11 for UMBC.