April 4, 2022
Dear Colleagues:
I'm delighted to announce that the University System of Maryland Board of Regents has named Valerie Sheares Ashby the next president of the University of Maryland, Baltimore County (UMBC). She begins her presidency on August 1.
Without question, Dr. Ashby has the experience and attributes needed to grow UMBC's academic and research prominence, and she is steeped in the culture of inclusive excellence that has made UMBC a national exemplar of equity and achievement.
Since 2015, Dr. Ashby has served as dean of Duke University's Trinity College of Arts & Sciences, which enrolls 80 percent of Duke's undergraduate students and 40 percent of its graduate students in disciplines across the arts, humanities, natural sciences, and social sciences. As dean, Dr. Ashby has modeled a deep and demonstrable commitment to the values UMBC holds dear—student success, mentorship, diversity and inclusion, community, collaboration, faculty engagement and trust, research and innovation.
At Duke, Dr. Ashby brought the Trinity community together in a shared mission: To deliver to every Duke student a world-class liberal arts and sciences education in a research environment. She and her team built three pathways to that mission: excellence through diversity; excellence in teaching, research, and service; excellence through leadership and mentoring.
In her seven years as Trinity dean, Dr. Ashby focused on strengthening the college's core through the recruitment and retention of talented faculty and support for curricular innovation. She fortified the relationship between faculty and staff and the administration through regular engagement—from mentoring sessions with faculty at all ranks to annual celebrations.
Under Dr. Ashby's leadership, Trinity has increased its Black faculty members to 8 percent of all faculty, and is on track to meet its goal of 13 percent Black faculty by 2025. The college's international reputation in the humanities and social sciences has grown, with top 10 rankings in political science, classics, and African and African American Studies. Meanwhile, the Duke Science and Technology initiative is bringing new research and teaching talent to the natural sciences.
Dr. Ashby's team has won significant support for innovations like humanities labs that incorporate visiting scholars and a teaching fellows program with the local community college. Investing in the arts, Trinity created a Dance MFA program and hired renowned working artists.
Dr. Ashby's leadership was instrumental in the launch of the Duke Technology Scholars program, a comprehensive effort to grow the number of women in technology who will advance innovation with a focus on equity and ethics. The program, now serving 400+ female students, is fully funded with philanthropic support from individuals and employers, and 36 percent of all Duke computer science majors graduating this year identify as women.
Dr. Ashby came to Duke from the University of North Carolina–Chapel Hill, where she chaired the Chemistry Department from 2012 to 2015 and served on the faculty since 2003. In her role as department chair, Dr. Ashby was instrumental in UNC's collaboration with UMBC to launch the Chancellor's Science Scholars Program, among the earliest Meyerhoff Scholars replication pilots at an R1 institution.
To create a welcoming introduction to the chemistry discipline, she and her UNC colleagues implemented an active learning pedagogy in general and organic chemistry. To cultivate graduate student success over a range of careers, they created skillset workshops and writing seminars, and ultimately grew the number of students receiving federally funded fellowships by 50 percent. To expand the department's R&D enterprise, they piloted industry collaborations that led to sponsored research grants and jobs for students, and built partnerships with universities, companies, and federal labs that yielded an interinstitutional center in energy and materials and a department that led the College of Arts and Sciences in research grants.
While serving as Chemistry chair, Dr. Ashby continued in her role as PI and director of UNC's chapter of the NSF Alliance for Graduate Education and the Professoriate (AGEP), designed to increase the number of underrepresented students pursuing doctorates in STEM and in the social, behavioral, and economic sciences. Partnering with universities in North Carolina and along the East Coast—including the University of Maryland, College Park—Dr. Ashby achieved an 85 percent doctoral completion rate for AGEP students, eclipsing the overall UNC rate of 65 percent. This success led to the institutionalization of the program within The Graduate School at UNC.
I'm excited to see how Dr. Ashby's experience and vision will shape the next chapter for UMBC, whose excellence in access, equity, and achievement has become the academy's gold standard. I thank all the members of the search committee, led by USM Regent Michelle Gourdine, for their hard work in selecting such a worthy candidate in Dr. Ashby. I know it was a particularly difficult task to find a successor to Dr. Freeman Hrabowski, whose transformative leadership over 30 years has made UMBC the extraordinary university it is today.
And on that note, I must thank Dr. Hrabowski, himself. It's impossible to overstate his impact—not only on UMBC but on the national and international landscape of higher education: what we prize, what we strive for, the values that guide our work, and the outcomes that define our success. Freeman has shaped the University System of Maryland and leaves us far stronger for his vision, his passion, and his integrity.
An announcement regarding Dr. Ashby's appointment will be released shortly and will be available at the USM Newsroom. I know you all join me in welcoming Dr. Valerie Ashby to her new and exciting role at UMBC.
Sincerely,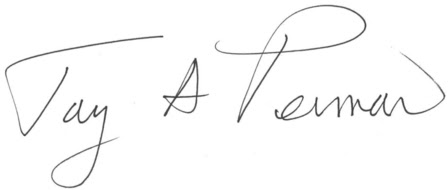 Jay A. Perman
Chancellor