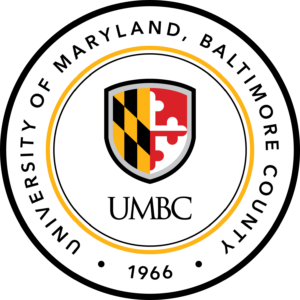 The Inauguration of
Valerie Sheares Ashby
The University System of Maryland invites the entire UMBC community to celebrate the inauguration of President Valerie Sheares Ashby. UMBC will host inauguration events beginning April 21, culminating in the investiture ceremony at 1 p.m. on Thursday, April 27, in the Chesapeake Employers Insurance Arena on UMBC's main campus.
What is the purpose of an inauguration?
A presidential inauguration is a historic occasion in the life of a university and an opportunity to reflect on its shared mission and values. A longstanding tradition throughout academia, it is the formal induction of a new leader and a celebration of the new president's installation. At UMBC's presidential investiture, the University System of Maryland formally endows the president with the powers of the office.
Why is inauguration happening now?
Valerie Sheares Ashby began as president of UMBC on August 1, 2022. It is typical for a university inauguration to happen several months, or up to a year, after a presidential appointment to give the campus community time to get to know the new president and to plan the celebrations.
Who should attend?
All UMBC community members are welcome to attend inauguration events. The investiture ceremony is open to both our on-campus and off-campus community, including all students, faculty, staff, alumni, friends, partners, families, and neighbors. You will need a free ticket; you can reserve your ticket here. The full schedule of events will be posted here.
Are students welcome?
Yes! We hope that both undergraduate and graduate students will join us for this momentous occasion. We will officially kick off the week's events on Friday, April 21, by celebrating President Sheares Ashby at Quadmania, the annual spring festival hosted by the Student Events Board (seb). You should also reserve your ticket for the investiture ceremony. If you are unable to attend the ceremony, you can still join us for the celebration on the Quad following the ceremony, beginning at 2:30 p.m.
Who should march in the investiture procession?
UMBC community members are invited to wear full academic regalia and march in the procession at the ceremony. University delegates and faculty visiting from other universities are also invited to march in the procession. UMBC community members can RSVP and order regalia here. The deadline to order regalia is April 9. Off-campus guests, please email us at inauguration@umbc.edu to let us know if you are attending as a delegate of your university and with any questions about regalia.
Members of the procession should plan to arrive by 12:00 p.m for the 1 p.m. ceremony. Off-campus guests should park in reserved parking and follow signs for special guests and faculty check-in. When you arrive at the front of the arena, please check in at the table on the left. Please bring your regalia; there will be a space for you to robe after you arrive. We recommend that you do not carry personal items during the processional and ceremony. There will be a coat check area to store personal belongings.
Where can I meet President Sheares Ashby?
We are planning a week-long series of events to celebrate our inauguration. A full schedule is available on this page.
What do I need to know if I am attending from out of town?
UMBC is located only a few miles from the Baltimore Washington International (BWI) Airport and the accompanying Amtrak train station. You can review directions around campus on this page.
A courtesy room block has been arranged with the Renaissance Baltimore Harborplace Hotel (202 E. Pratt Street) at the discounted room rate of $209 plus taxes and fees. Please use the following booking link: https://book.passkey.com/e/50527761 or call reservations at 1-877-212-5752 and identify yourselves as part of the University of Maryland, Baltimore County group. Please book your room by Sunday, March 26, after which the discounted rate will be based on room availability. Additional hotels with special UMBC visitor rates can be found here.
Where should I park?
Parking will be available across the campus and surrounding Chesapeake Employers Insurance Arena on UMBC's main campus. Guests should follow posted directional signage. Parking will be available in the Stadium Lot and in lots 23 and 24.  You can review directions around campus on this page.
Is the ceremony accessible?
UMBC has a variety of accessibility options for persons with disabilities who will be attending the investiture, including: accessible parking and transportation, stair-free and wheelchair-accessible seating, and ASL Interpreters/Captioning. Please email us at inauguration@umbc.edu with any questions or concerns.
If I cannot attend in person, is there another way to participate?
The presidential investiture will be livestreamed on UMBC's YouTube channel. If you wish to send greetings to President Sheares Ashby, you may do so at president@umbc.edu or by mail at The Office of the UMBC President, 1000 Hilltop Circle, Baltimore, MD 21250.
How do alumni and off campus guests register for events?
For our investiture ceremony, please reserve a ticket using our ticketing platform. More information on alumni ticketing accounts can be found here. Most of our other events request your response using myUMBC. If you do not have a myUMBC account, you are still welcome to attend and do not need to RSVP. If you have questions about any event, contact us at inauguration@umbc.edu.